Weyerbacher Debuts New Logo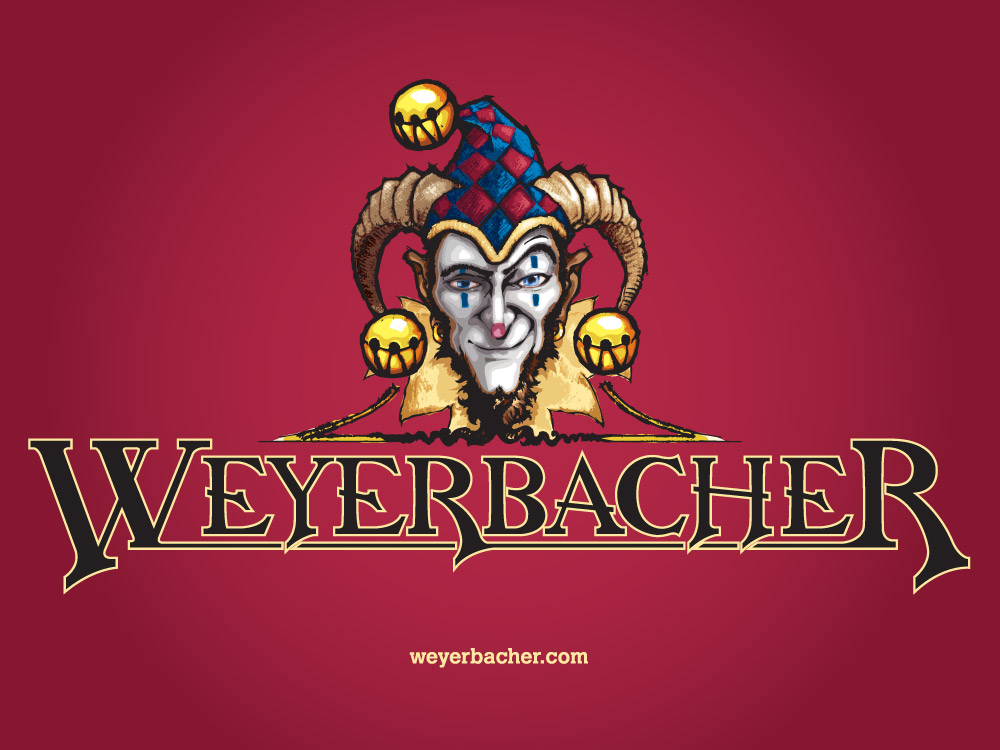 Weyerbacher Brewing Company in Easton, PA has debuted their long-awaited new logo.  Using a new take on their old jester motif and incorporating a custom font (much better than the old Comic Sans* version), the company first unveiled their logo at the release of their Riserva beer  last Friday.  The redesign has been in the process for over a year.  With the rebranding, Weyerbacher will also be redoing all of their beer labels.  Owner Dan Weirbach stated that full-time beers will see redesign around May or June and other seasonal beers will follow.
*Correction: Twitter reader @writercarrie pointed out this doesn't look like Comic Sans.  After doing some poking it out, she's right.  The font's name is actually 'Tolomeo Handwriting'.  It's ugly as hell, too, and we're glad it's gone.
1 Comment
Trackbacks
Leave a Response