Two New Allentown Spots
Taking over at former 4 Aces Grill at 1301 W Hamilton St in Allentown will be the Continental Restaurant.  The restaurant will feature an interesting mix of Latin, American, and Italian cuisine and serve breakfast, lunch, and dinner.  The previous occupant, 4 Aces, opened in 2009 and shuttered in 2011.  Continental is expected to open very soon.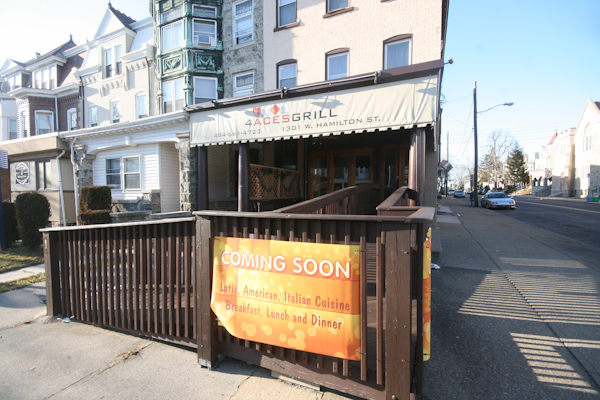 Singh's Bar and Grill has also opened in Allentown at 448 N 9th Street in Allentown.  Formerly Cannon's, this bar seems to have taken a step back from what it once was.  At one time Cannon's was a well-loved corner bar with live entertainment, great food, and a respectable beer list (Sierra Nevada, Victory, Brooklyn, North Coast, Chimay, Orval, etc).  The bar looks to be now a shell of its former self, still sporting half Cannon's signs and half Singh's signs.  The inside was still being repaired, although open for business and didn't look very inviting.  No food is served (yet? Grill is in the name…) and all of the good beer is gone.  Shame that what was once a beloved business has been reopened into just another crappy dive.  Maybe it'll get better with time, but based on a quick stop in that's doubtful.
5 Comments
Leave a Response