Lehigh Hosting International Bazaar This Weekend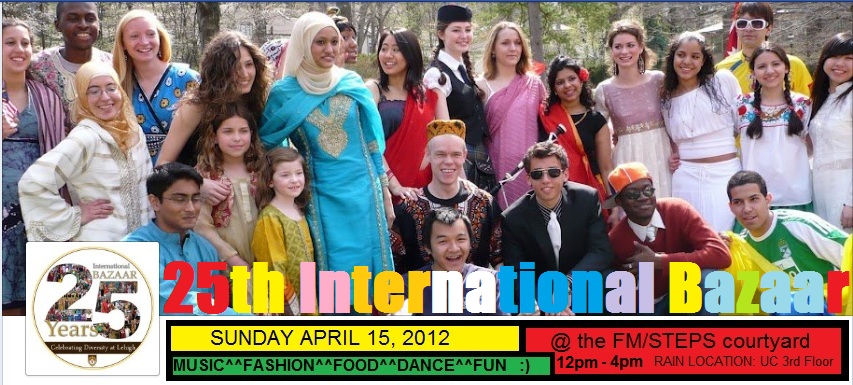 Lehigh University will be hosting its 25th annual International Bazaar Festival this Sunday, April 15th.  The festival features a slew of different culture representatives dishing out delicious (and well-priced) ethnic food, performances from bands, dancers, and more, and an international fashion show featuring garb from across the globe.  It is free and open to the public.
  The event starts at 12pm and goes until 4pm. It will take place in the FM/STEPS Courtyard.  Here's a Google Map for anyone not familiar with the Lehigh campus.   
Leave a Response