Neon Trees Playing Allentown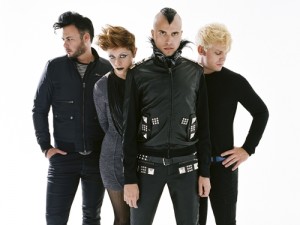 Recent break-out band Neon Trees is bringing their upbeat brand of alt rock to Crocodile Rock in Allentown on August 21st.  The band first gained notoriety after their single "Animal" hit #13 on the Billboard top 100 in late 2010.  Their latest single, Everybody Talks, off of their April 2012 album Picture Show, is currently sitting at #8 on the Billboard Alternative Songs list.
Tickets are $16 in advance (plus fees) or $18 at the door.
1 Comment
Leave a Response