The Farmhouse Closed for Renovations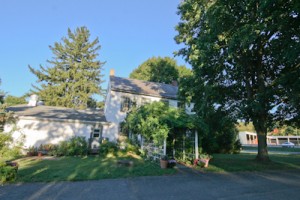 The Farmhouse in Emmaus closed a few days ago for renovations, hoping to open back up in the summer.  There's also some big personnel changes at the restaurant: Michelle Quier, who started Granny Schmidt's Bakery in the barn adjecent to the restaurant and later took on co-ownership of The Farmhouse, is leaving.  She will be focusing her attention fully on her bakery, which moved to Whitehall last year.  The Hayloft, which opened in the building adjacent to The Farmhouse last year, also appears to be shuttered. 
Also leaving will be Chef Javan Small, who is taking a position at the 3rd & Ferry St Oyster House in Easton, a project being headed up by Michael Pichetto, the chef and owner of Vintage Bar and Restaurant in Easton. 
3 Comments
Trackbacks
Leave a Response